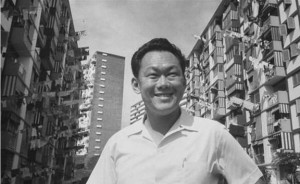 Lee Kuan Yew passed away yesterday.
Much to my regret, I never met him. I did not agree with him about many things.
But he was the greatest single benefactor of mankind in history.
As a direct result of the actions of Harry Lee and his "socialist" People's Action Party, billions of people were lifted out of abject poverty, through reforms first in Singapore, then copied in China and in much of Asia.
Billions of people.
Today Reuters quotes Lee as saying in 1986 "We have to lock up people, without trial, whether they are communists, whether they are language chauvinists, whether they are religious extremists. If you don't do that, the country would be in ruins".
He outlawed long hair on men in the 1970s. Banned the sale of chewing gum. And, of course, many drugs.
Those things don't fit with my politics. But look at the result. Singapore, once almost a synonym for filth and poverty, today is arguably both the freest and wealthiest country in the world. And – billions of people.
Deng Xiaoping, architect of China's rise through market economics, based directly on emulation of Lee Kuan Yew's policies in Singapore, famously said "it doesn't matter whether a cat is black or white, if it catches mice it is a good cat".
Lee's cats caught mice.
And so, despite everything, I mourn Lee Kuan Yew.
And, about our political disagreements? Maybe I'm wrong.