I haven't been able to find my glory photos, but here is a nice shot out the airplane window of another airliner at the same altitude, with it's contrail.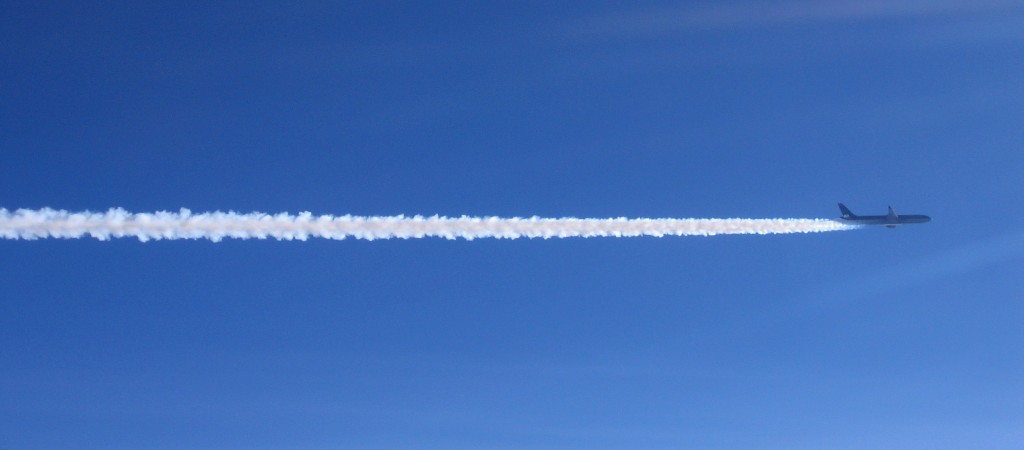 (click for full size)
You're looking south on a flight to Boston from some airport in Europe. Taken 3 December 2005 with a Canon A95 compact camera. Cropped and sharpened a little, that's all.
Here's a horribly low-resolution video taken about 5 minutes earlier: